Mozambique National Training and Development Forum 2016

Human capital strategies to catapult Mozambique into the region's economic powerhouse

Despite the impact of the global downturn, the issue of skills and talent will continue to dominate as Mozambique senior policy makers and leading government strategists seek to develop and position Mozambique as the region's power-house economy. Gas is the region's key resource but developing other key resource, human capital, is our future challenge and key to sustainable success.

The Mozambique National Training and Development Forum provides a platform for technical advice and capacity building for the development of high quality, flexible, skills and vocational education and training systems.  Training and development strategies that meet at the conflux of corporate strategies and National Training and Higher education institutions to catapult Mozambique into the region's economic powerhouse

Content Outline:
Preliminary Session: Unlocking the Potential Catapulting Mozambique into the region's economic powerhouse
Preliminary Session: International Key-Note Address – Skill Based Economy:  Lessons from Finland
Spotlight: Navigating National Content and Procurement Priorities
The Billion-dollar question?
Accelerating SME Development in Mozambique
Harnessing the power of technology enabled learning 

AGENDA:
Session 1: 


the role of industry and training institutes and how they best connect
the role of state in setting sectorial targets
developing and aligning artisan training and development
aligning local content and workforce development
developing workforce and local content strategies
harnessing technology enabled learning
training excellence for employability outcomes
towards a qualifications framework
emerging partnership models that meet the price, quality, training levels and volume requirements of the market
Session 2: Developing a Local Content Strategy


Developing a local content strategy, Understanding local context: regulatory requirements
Capacity development, workforce development, employment policies, training and skills development
Accelerated staff progression
Education and training institutions
Supplier development, procurement policy, modifying procurement strategies and systems
Implementing and sustaining local content
Session 3: Labour Law Fundamentals 


Labour legislative framework
Employment of expatriates in terms of Mozambican laws
Labour inspections
Worker compensation and salary benchmarking
Employment contracts, remuneration, terms
Termination, collective bargaining and occupational health and safety
For the Gas, Production, Mining, Infrastructure, Transport, Telecoms, Government, Energy, Hydro-Carbons, Petrochemicals Sectors, Manufacturing, and Service Industries
| | |
| --- | --- |
|   | USD (US Dollars) |
| Price for LOCAL MOZAMBICAN companies (limited to 20) * | USD 400 |
| Standard Price | USD 990 |
* Only companies with headquarters in Mozambique qualify for Local Pricing.
NOT applicable for international or multinational companies


Accommodation Reservations: We are pleased to offer our delegates a preferential accommodation rate at the Southern Sun, Maputo. Please contact: BALBINA CHIBOLECA and state that you are attending the African Influence Exchange event. Tel: +258 21 495 050 / Email: Balbina.Chiboleca@tsogosun.com
Featured Downloads:
Mozambique Employment and Labour Law 2016

What are the main sources of employment law? The Constitution of Mozambique establishes in its Title III, Chapter V (Economic, Social and Cultural Rights, and Duties) a number of fundamental rights, such as freedom of association (Trade Unions), the right to work and the right to strike. Additionally, the Mozambican Employment Law (Law No. 23/2007, of 1 August 2007) is applicable to all employment relationships in Mozambique.  The employment relationships of foreign non-resident employees are also regulated by Decree No. 55/2008, of 30 December 2008.

Courtesy of ICLG. Read the full article here.


Labor Market Regulation in Mozambique

Below is a detailed summary of some of the labor regulations that would apply to local entrepreneurs wishing to hire workers, organize working schedules, improve job quality for workers, or make workers redundant for economic reasons in Mozambique. It measures the regulation of employment, specifically as they affect a local entrepreneur running a supermarket or grocery store operating in the economy's largest business city (for 11 economies the data are also collected for the second largest business city) and employing 60 employees.

Courtesy of www.doingbusiness.org. Read the full article here.


Booking Form:
Dates:
11 & 12 May 2016
Location and Venue:
Southern Sun, Maputo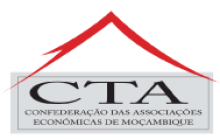 Human capital strategies to catapult Mozambique into the region's economic powerhouse
Professor Tapio Varis, University of Tampere, Finland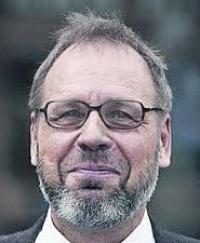 Professor Tapio VARIS is Professor Emeritus of Professional Education, with an emphasis on global learning environments, University of Tampere, Finland, and the UNESCO Chair in Global E-Learning. He is a Principal Research Associate at UNESCOUNEVOC International Centre for Technical and Vocational Education and Training, and a member of the Governing Board of the UNESCO Institute for Information Technologies in Education, the European Commission Media Literacy Expert Group. Prof. Varis has held various posts throughout his career, including Rector of the University for Peace (created by the UN) in Costa Rica; Chair of Media Studies in the University of Tampere, Finland; and Director of Tampere Peace Research Institute. 
Eva Meignen, Representative, Colleges and Institutes Canada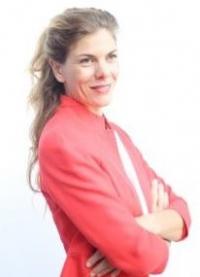 With more than eight years of professional experience in Mozambique, Eva Meignen has acquired a solid base of knowledge about the economic and political context of the country and its main challenges and development priorities. Having worked closely with the Confederação das Associações Económicas (CTA) in Mozambique for several years, Eva has witnessed the impact of a lack of qualified labour on Mozambique's economic development. Eva is currently leading the implementation of the Skills Training for Employment in Mozambique (STEM) Program.
Eduardo Chimela, Labour Market Analysis – Mozambique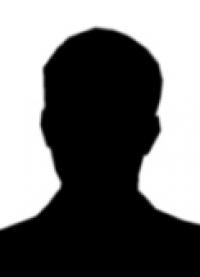 Held posts at Ministerial level as Director for Studies and Cooperation and Director General at the National Institute for Employment and Vocational Training. Spearheaded amongst others, the drafting of the SADC Employment Protocol signed by the Heads of State and Government in Vic Falls, Zimbabwe in August 2014, the Decent Work Country Programme in 2011, and the country's Strategic employment policies such as the internship regulation, the labour market observatory research viewing its setting up; the national skills qualification framework for artisans. 
Dr Vasco Nhabinde, Director Local Content, Ministry Economy and Finance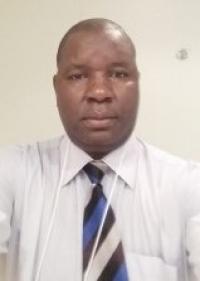 Vasco Correia Nhabinde is currently the Director of the National Directorate for Studies and Policy Analysis (DNEAP) within the Ministry of Planning and Development. Previously, he was the Head of Department and Executive Director of the Centre of Studies in Economics and Management at the Faculty of Economics of the Eduardo Mondlane University. Educated in Mozambique, he did his Master (2000) in Italy on Economics of Regulation and PhD (2007) in South Africa on Economics. He has been involved in several researches on retirement funds, Government consumption, etc.
Maria Overeem, Team Leader, JOBA Mozambique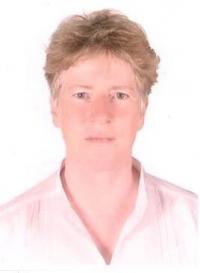 Maria currently leads a team to implement JOBA, the DfID funded skills for employment initiative in Mozambique that supports the training market operations of the non-state training providers in Mozambique, for the benefit of disadvantaged youth and women. The aim is also to form an Association of non-state training providers for peer support, QA and professional development.